When in Aomori, one thing you must do during your time here is bathe in a hot spring filled with the prefecture's most famous produce: apples. One of the many onsens that provide such baths is Minamida Onsen, situated in the Disneyland-esque Hotel Apple Land near Hirosaki. The onsen is split into two, with separate entrances for both. This is fine for hotel guests, but for day visitors it's a little inconvenient.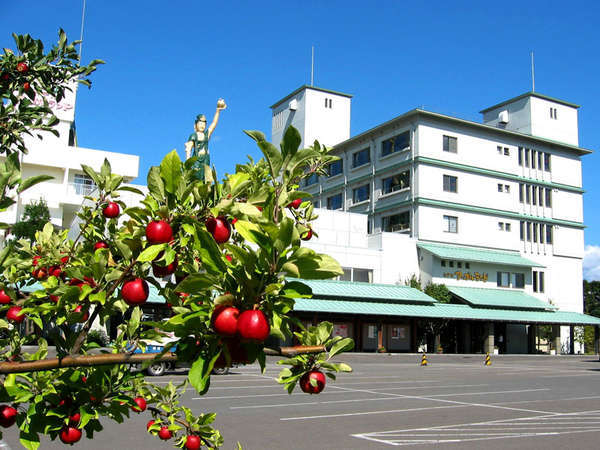 The indoor bath has an extremely strong smell upon entering, but is well designed with various waterfalls and cosy pools arranged beneath a high ceiling with skylights. However the main attraction is, of course, the apple-filled rotenburo. Although a little on the small side, the fragrant apples and the bamboo shelter make for a relaxing dip in a very Aomori onsen.
The Skinny:
one of many must-see apple-filled onsens in Aomori!